welcome to new york


messages : 255


Sujet: demande de rp Sam 17 Déc - 12:03

---

demande de rp
" You wanna play ?"


"Si vous chercher un partenaire de RP pour vous lancer n'hésitez pas. On ne peut qu'encourager les anciens à intégrer les nouveaux par ce biais."


messages : 17
pseudo : Wolf
face, © : Felix Bossuet


Sujet: Re: demande de rp Sam 24 Juin - 19:25

---

Salut :) bon bah voilà je me lance, est-ce quelqu'un voudrait bien RP avec mon petit bout de chou :) Je m'adapte à beaucoup de chose :)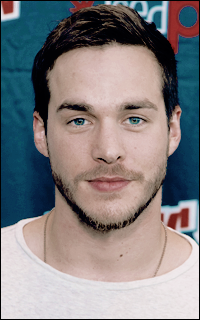 messages : 1005
pseudo : Jessica (Lovee)
face, © : Chris Wood + Granger
double compte : Mathilde, Reggie, Merri

- me and the city
carnet d'adresses:
disponibilité rp:

oui

Sujet: Re: demande de rp Hier à 15:20

---

Comme convenu, on se lance à ton retour de vacances

_________________




I remember years ago someone told me I should take caution when it comes to love. I did and you were strong and I was not. My illusion, my mistake. I was careless, I forgot. I did. And now when all is done. There is nothing to say.