welcome to new york


messages : 255


Sujet: demande de dc Sam 17 Déc - 12:05

---

 demande de dc
" i wanna be someone else "


"On le sait tous, les dc sont la tentation ultime sur un forum. Alors si jamais vous désirez en avoir un (ou plusieurs) n'hésitez pas à en faire la demande à la suite de ce message.

les conditions: Votre compte doit avoir une trois d'ancienneté et être déjà lancé dans le rp avec au moins deux sujets, on vous fait confiance. Il vous suffit de l'accord d'un seul membre du staff pour vous lancer  

Code:


   <x>date d'inscription</x> écrire ici.
   <x>votre/vos compte(s)</x> écrire ici.
   <x>lien des rp</x> écrire ici.
<x>votre idée de nouveau personnage</x> écrire ici.


"


messages : 300
pseudo : Jomily - Emy
face, © : Lily Collins - SWAN
âge : 20 Y.O.
statut : Half-single ?
métiers/études : Etudiante/Ecole d'art
logement : North Brooklyn - Williamsburg
guilty pleasures : Smoking, dancing, playing piano, wearing white vans.
bucket list : Call Dallon, Explain this crazy cigarette hole in the sofa.

- me and the city
carnet d'adresses:
disponibilité rp:

2/3 - Dallon/Maebh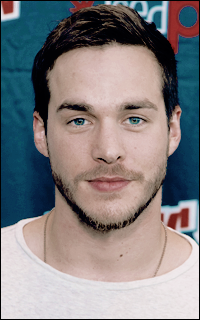 messages : 1000
pseudo : Jessica (Lovee)
face, © : Chris Wood + Granger
double compte : Mathilde, Reggie, Merri

- me and the city
carnet d'adresses:
disponibilité rp:

oui

Sujet: Re: demande de dc Jeu 13 Juil - 9:54

---

Je suis pour, mais nous serons vigilants a l'activité de chacun des comptes

_________________




I remember years ago someone told me I should take caution when it comes to love. I did and you were strong and I was not. My illusion, my mistake. I was careless, I forgot. I did. And now when all is done. There is nothing to say.


messages : 300
pseudo : Jomily - Emy
face, © : Lily Collins - SWAN
âge : 20 Y.O.
statut : Half-single ?
métiers/études : Etudiante/Ecole d'art
logement : North Brooklyn - Williamsburg
guilty pleasures : Smoking, dancing, playing piano, wearing white vans.
bucket list : Call Dallon, Explain this crazy cigarette hole in the sofa.

- me and the city
carnet d'adresses:
disponibilité rp:

2/3 - Dallon/Maebh

Sujet: Re: demande de dc Jeu 13 Juil - 11:23

---

marchi

promis je reste activeeee pump it up !

_________________

just stop crying it's the sign of the times. We've got to get away from here.

ouech: