messages : 106
pseudo : Lovee (Jessica)
face, © : Emmy Rossum + hershelves.
double compte : Cole, Nyle, Lisa et Andy
âge : 28 yo
statut : in love w/ freya
métiers/études : Singer


Sujet: Re: la rose ou le fouet? Dim 20 Aoû - 16:15

---

5

_________________




You can try and take my crown but I will never let my kingdom down. When I put it on it's on for real, damn I wear it so well. I know that they're comin' for my throne but I'm the one who got there on my own.
Invité
Invité

Sujet: Re: la rose ou le fouet? Ven 22 Sep - 16:48

---
ask no questions, you'll hear no lies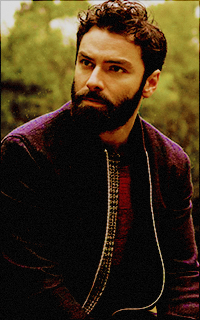 messages : 1073
pseudo : vespertine (nawal)
face, © : Aidan Turner, ©BLINDNESS (av) perséphone (sign), Hathaways (gifs)
double compte : lew, neelam, dallon, remi.
âge : thirty three.
statut : head over heels for april.
métiers/études : conductor for the new york philharmonic orchestra. cello player.
logement : a loft in brooklyn with his sister.
guilty pleasures : dancing on his own, rapping, reading french books, watching thrillers with a bag of popcorn.
bucket list : take a look at the next score.

- me and the city
carnet d'adresses:
disponibilité rp:

open bar (april, maebh, salim)

Sujet: Re: la rose ou le fouet? Dim 15 Oct - 21:57

---

7

_________________

she's a sunrise dressed like dusk


he's a moth drawn to a flame, he's going in, he's going all or nothing. they look so pretty from afar. like the gates of heaven are open now and my one true love has just waltzed right out
Contenu sponsorisé

Sujet: Re: la rose ou le fouet?

---