messages : 1068
pseudo : Jessica (Lovee)
face, © : Chris Wood + freesia
double compte : Andy, Cole, Merri et Lisa

- me and the city
carnet d'adresses:
disponibilité rp:

oui

Sujet: — sondage duo du mois Mar 14 Fév - 21:14

---

sondage duo du mois
" valentine's day "


Bonsoir  

Vous vous en doutez nous préparons la version de la saint valentin. Pour célébrer l'amour nous vous proposons un sondage afin d'élire le meilleur ship du forum puisque ce mois-ci il n'y aura pas de membre du mois, mais un duo du mois  

Nous avons vraiment besoin de vous pour mettre ça en place, nous comptons sur votre participation. Nous vous invitons donc à voter ici afin de répondre au sondage. Vous avez jusqu'à samedi matin pour voter.  

Pour que ça soit plus "juste" ça serait bien de ne pas voter pour notre propre duo, mais ceux qu'on ship chez les autres, mais vous êtes livres de votre droit de vote  

Merci de votre participation.  

_________________




I remember years ago someone told me I should take caution when it comes to love. I did and you were strong and I was not. My illusion, my mistake. I was careless, I forgot. I did. And now when all is done. There is nothing to say.
Invité
Invité

Sujet: Re: — sondage duo du mois Mer 15 Fév - 9:59

---
Invité
Invité

Sujet: Re: — sondage duo du mois Mer 15 Fév - 10:53

---

A voté aussi.
ask no questions, you'll hear no lies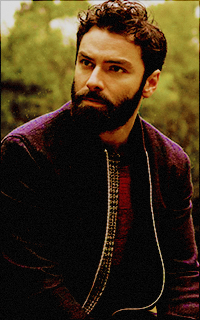 messages : 1073
pseudo : vespertine (nawal)
face, © : Aidan Turner, ©BLINDNESS (av) perséphone (sign), Hathaways (gifs)
double compte : lew, neelam, dallon, remi.
âge : thirty three.
statut : head over heels for april.
métiers/études : conductor for the new york philharmonic orchestra. cello player.
logement : a loft in brooklyn with his sister.
guilty pleasures : dancing on his own, rapping, reading french books, watching thrillers with a bag of popcorn.
bucket list : take a look at the next score.

- me and the city
carnet d'adresses:
disponibilité rp:

open bar (april, maebh, salim)

Sujet: Re: — sondage duo du mois Mer 15 Fév - 13:23

---

same here

_________________

she's a sunrise dressed like dusk


he's a moth drawn to a flame, he's going in, he's going all or nothing. they look so pretty from afar. like the gates of heaven are open now and my one true love has just waltzed right out
Invité
Invité

Sujet: Re: — sondage duo du mois Mer 15 Fév - 16:44

---

J'ai également voté
Invité
Invité

Sujet: Re: — sondage duo du mois Mer 15 Fév - 19:06

---

Voté aussi
Invité
Invité

Sujet: Re: — sondage duo du mois Ven 17 Fév - 13:14

---

voté
Contenu sponsorisé

Sujet: Re: — sondage duo du mois

---