Invité
Invité

Sujet: Désolé les amis Dim 15 Oct - 13:02

---

SAlut tout le monde. Je viens vous annoncer mon départ. J'ai énormément de mal à jouer avec Zack car c'est un personnage que j'aime beaucoup mais qui est difficile à jouer. J'aime le jouer ce n'est pas le soucie, mais je n'ai plus le temps de le faire. Je me retrouve déborder chaque week end et je n'arrive plus à RP à cause de cela. Je vais donc quitter le forum afin de ne pas vous bloquer dans le jeu. Désolé aux personnes avec qui je Rpais. :(


messages : 1439
pseudo : Jessica (Lovee)
face, © : Holland Roden + abisror (avatar)
double compte : Cole, Nyle, Merri et Lisa
âge : 25 ans
statut : célibataire
métiers/études : étudiante

- me and the city
carnet d'adresses:
disponibilité rp:

Oui

Sujet: Re: Désolé les amis Dim 15 Oct - 13:03

---

Merci de ta franchise on comprend totalement. J'ai apprécié RP avec toi sous Nyle. N'hésite pas à revenir dans l'avenir la porte te sera toujours ouverte. Bonne continuation

_________________




Ghost in the mirror I knew your face once, but now it's unclear and I can't feel my body now. I separate from here and now. A drug and a dream, a lost connection, oh come back to me so I can feel alive again as soul and body try to mend.


messages : 70
pseudo : .gasoline / mégane
face, © : margot robbie @STARFIRE (avatar)
double compte : april hale, la douce
statut : en pleines retrouvailles avec merri
métiers/études : chasseuse de tête dans l'entreprise de son père, un cabinet d'avocats
guilty pleasures : les femmes ≈ l'alcool ≈ le chocolat blanc ≈ les chips au fromage ≈ le guacamole

- me and the city
carnet d'adresses:
disponibilité rp:

1/2

Sujet: Re: Désolé les amis Dim 15 Oct - 13:07

---

Très bonne continuation.

_________________




I loose my way, and it's not too long before you point it out. I cannot cry, because I know that's weakness in your eyes I'm forced to fake a smile, a laugh everyday of my life. My heart can't possibly break when it wasn't even whole to start with.

ask no questions, you'll hear no lies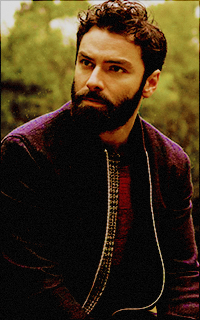 messages : 1073
pseudo : vespertine (nawal)
face, © : Aidan Turner, ©BLINDNESS (av) perséphone (sign), Hathaways (gifs)
double compte : lew, neelam, dallon, remi.
âge : thirty three.
statut : head over heels for april.
métiers/études : conductor for the new york philharmonic orchestra. cello player.
logement : a loft in brooklyn with his sister.
guilty pleasures : dancing on his own, rapping, reading french books, watching thrillers with a bag of popcorn.
bucket list : take a look at the next score.

- me and the city
carnet d'adresses:
disponibilité rp:

open bar (april, maebh, salim)

Sujet: Re: Désolé les amis Dim 15 Oct - 13:09

---

Bonne continuation

_________________

she's a sunrise dressed like dusk


he's a moth drawn to a flame, he's going in, he's going all or nothing. they look so pretty from afar. like the gates of heaven are open now and my one true love has just waltzed right out


messages : 628
pseudo : BLINDNESS, manon
face, © : avan jogia, av/kidd, sign/gw, gif/skairipa
double compte : alicja, aaron, juliet
âge : almost thirty even though he's so not ready
statut : engaged to be married soon but has another smily face in his mind
métiers/études : musician in a rockband (krea-tion), guitar player
logement : upper west side
guilty pleasures : beers every evening, bollywood movies, music, visiting nyc
bucket list : tell the agent to fuck off, get married for real, buy more beers, win the next mtv awards, invite maebh to have dinner sometime, stop listening to people --

- me and the city
carnet d'adresses:
disponibilité rp:

ask - maebh, jed, krea-tion ; tc fête de la musique

Sujet: Re: Désolé les amis Dim 15 Oct - 13:12

---

weell, moi tu m'as prévenue but still tu sais que j'ai adoré notre lien aaron/zack, que j'ai, encore une fois, adoré jouer avec toi
(et well, tu sais que tous mes perso seront toujours prêts à kidnapper adopter les tiens si un jour tu veux revenir )

_________________

across the street, i felt in love with you. (again) #fosterbidule
Invité
Invité

Sujet: Re: Désolé les amis Dim 15 Oct - 13:17

---

Merci à tous et j'ai beaucoup aimer la communauté sur le forum vous êtes tous super :) et merci pour votre compréhension, si un jour je reviens je vous ferrais signe :)
Contenu sponsorisé

Sujet: Re: Désolé les amis

---