messages : 1439
pseudo : Jessica (Lovee)
face, © : Holland Roden + abisror (avatar)
double compte : Cole, Nyle, Merri et Lisa
âge : 25 ans
statut : célibataire
métiers/études : étudiante

- me and the city
carnet d'adresses:
disponibilité rp:

Oui

Sujet: / cadeaux entre membres / Jeu 18 Aoû - 20:34

---

CADEAUX DES MEMBRES

" this if my gift for you "


Si jamais l'envie vous prends d'offrir des cadeaux aux membres du forum, n'hésitez pas  

_________________




Ghost in the mirror I knew your face once, but now it's unclear and I can't feel my body now. I separate from here and now. A drug and a dream, a lost connection, oh come back to me so I can feel alive again as soul and body try to mend.
Invité
Invité

Sujet: Re: / cadeaux entre membres / Dim 13 Nov - 20:14

---

Pour notre membre du mois dernier,

Deirdre/Romane/Naomi

de ma part

Spoiler:

de la part de Blandine

Spoiler:

Spoiler:

et pour notre membre de ce mois-ci,

April

de ma part

Spoiler:

de Cate

Spoiler:


messages : 432
pseudo : .gasoline / Mégane
face, © : clarke ©rivendell (avatar) - dia89 (ship) marc levy (quote)
double compte : freya braxton (dianna agron)
âge : vingt sept ans
statut : elle préfère éviter que son coeur fragile ne soit brisé mais ressent des sentiments pour son chef d'orchestre ténébreux
métiers/études : professeur de violon pour les enfants, elle joue également dans un orchestre.
logement : April réside dans un petit appartement à la décoration vintage, dans Broadway
guilty pleasures : le violon ◊ le piano ◊ le chocolat ◊ les moments passés avec Jed ◊ le jus d'orange ◊ la vie

- me and the city
carnet d'adresses:
disponibilité rp:

1/3 (jedediah, maebh)

Sujet: Re: / cadeaux entre membres / Dim 13 Nov - 21:09

---

Oh mon dieu je suis gatée !

Merci beaucoup les filles, je ne sais lequel porter tellement ils sont tous merveilleux !

_________________

Je t'ai cherché, partout même ailleurs. Je t'ai trouvé, où que tu sois, je m'endors dans tes regards. Même sans toi, je ne serai plus jamais seule. Puisque tu existes quelque part... ☆




ask no questions, you'll hear no lies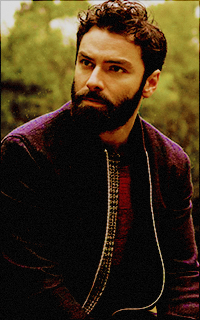 messages : 1073
pseudo : vespertine (nawal)
face, © : Aidan Turner, ©BLINDNESS (av) perséphone (sign), Hathaways (gifs)
double compte : lew, neelam, dallon, remi.
âge : thirty three.
statut : head over heels for april.
métiers/études : conductor for the new york philharmonic orchestra. cello player.
logement : a loft in brooklyn with his sister.
guilty pleasures : dancing on his own, rapping, reading french books, watching thrillers with a bag of popcorn.
bucket list : take a look at the next score.

- me and the city
carnet d'adresses:
disponibilité rp:

open bar (april, maebh, salim)

Sujet: Re: / cadeaux entre membres / Dim 13 Nov - 21:23

---

rohlala c'est tellement beau tout ça trop de talent dans ce staff

_________________

she's a sunrise dressed like dusk


he's a moth drawn to a flame, he's going in, he's going all or nothing. they look so pretty from afar. like the gates of heaven are open now and my one true love has just waltzed right out
Invité
Invité

Sujet: Re: / cadeaux entre membres / Lun 14 Nov - 16:26

---

HAN merci beaucoup les chats, trop contente que ça te plaise Mégane
Contenu sponsorisé

Sujet: Re: / cadeaux entre membres /

---